Company: Oneplan Life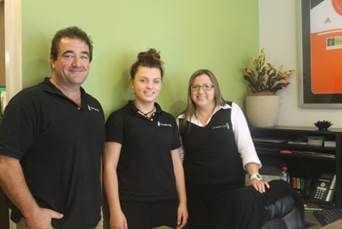 Oneplan Life owned by Karren & Phil George specialises in Life Insurance, Trauma Protection and Superannuation. Karren and Phil's daughter was recently employed by Career Links in a School Based Traineeship. During meetings with the Group Training Consultant to finalise the details of their own daughters traineeship they realised their business needed admin support. They felt a School Based Trainee was a great opportunity to help a trainee start their career and it would suit their business needs.
Teagan commenced her School Based Traineeship with Oneplan Life in April 2014. "Teagan is achieving all her goals and has fitted into the culture of the business. Teagan is professional and loves her work. She is fitting in is so well we have offered her extra work in the holidays." said Karren.
If you are interested in becoming a Host Employer, contact Career Links on 02 4953 7099 to discuss your business needs.