Work Placement to employment
Work Placement helps students gain valuable skills and hands on experience in the work place. Students gain a better understanding of what it's like to work in a specific industry and it provides students with employment opportunities.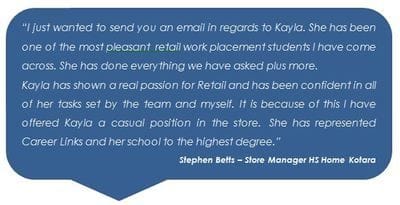 It is great to see local employers rewarding young people with employment. Career Links are always looking for new Host Employers. If you can help a young person get their start in the work place contact Career Links on 02 4953 7099.